Where to purchase
You may purchase Collecting Kentucky 1790-1860 through our secure online order form or visit one of the following retail locations.
Steve Tipton Antiquarian — Louisville, KY
Trace Mayer Antiques — Louisville, KY
Carmichael's Bookstore — Louisville, KY
Bittners — Louisville, KY
Poor Richard's Bookstore — Frankfort, KY
Headley-Whitney Museum — Lexington, KY
Black Swan Books — Lexington, KY
Linens Limited — Lexington, KY
LV Harkness & Company — Lexington, KY
Nettie Jarvis Antiques — Bloomfield, KY
Loch Lea Antiques — Paris, KY
Monty Young Antiques — Shelbyville, TN
Michael Hall Antiques — Nashville, TN
Museum of Early Southern Decorative Arts (MESDA) — Winston-Salem, NC
Colonial Williamsburg — Williamsburg, VA
Reviews
"In recent years, however, (Kentucky's) artistic legacy has begun to garner national attention…Collecting Kentucky 1790 -1860 is the latest – and most lavish – addition to this renaissance."
– The Magazine Antiques
"The 360-page book is detailed and exacting, yet readable and beautifully designed..."
– Lexington Herald-Leader
"It's ironic that a book celebrating cherished family collectibles would be impressive enough to become one itself."
– Louisville Courier-Journal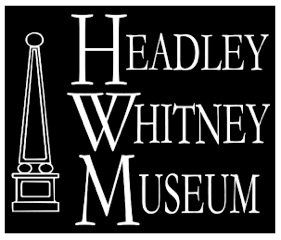 Collecting Kentucky
September 6 - November 9, 2014
Headley-Whitney Museum, Lexington, Ky.
In 1792, Kentucky became our new nation's fifteenth state and the first expression of from-the-ground-up statehood. By 1800, Kentucky was growing at four times the national rate, and as the population exploded, refined artisans arrived and produced an amazing body of furniture, textiles, stoneware, guns and silver.
The Collecting Kentucky exhibit features more than 150 antiques arranged by collection from over 50 private collections of antebellum Kentucky.
Collectors often serve as custodians for history; they preserve and invest resources in this important part of the Commonwealth's heritage. By examining the daily and celebratory artifacts of the age, early Kentucky comes alive. Delve into the amazing craftsmanship, beauty, and rarity of the period objects. Immerse yourself in Old Kentucky.
For information about the Headley-Whitney Museum, visit headley-whitney.org.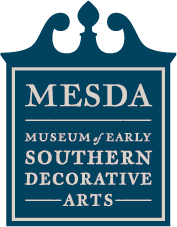 2014 MESDA Conference on Southern Material Culture
October 23-25, 2014
Kentucky Historical Society, Frankfort, Ky.
The eighth biennial Museum of Early Southern Decorative Arts Conference for recent research in the field of early southern material culture and decorative arts will take place October 23-25, 2014 at the Kentucky Historical Society in Frankfort, Kentucky.
The MESDA Conference will open with a keynote presentation and reception on Thursday, October 23, followed by a day of paper presentations on Friday, October 24, and then field trips to regional historic sites and decorative arts collections on Saturday, October 25.
MESDA Conference participants will attend a reception with the private collectors of the Collecting Kentucky exhibit at the Headley-Whitney Museum in Lexington the evening of October 25.
For information about MESDA and the conference, visit mesda.org.